Swarovski - This chandelier for their 2005 Crystal Palace exhibition in Milan was inspired by the topography surrounding Swarovski's Austrian headquarters. The chandelier was highlighted in the London Sunday Times report of the exhibition.
Ralph Lauren - Cutting away the shell of the lipstick case to expose another color represents revealing inner beauty, and the compact was designed to feel jewel-like.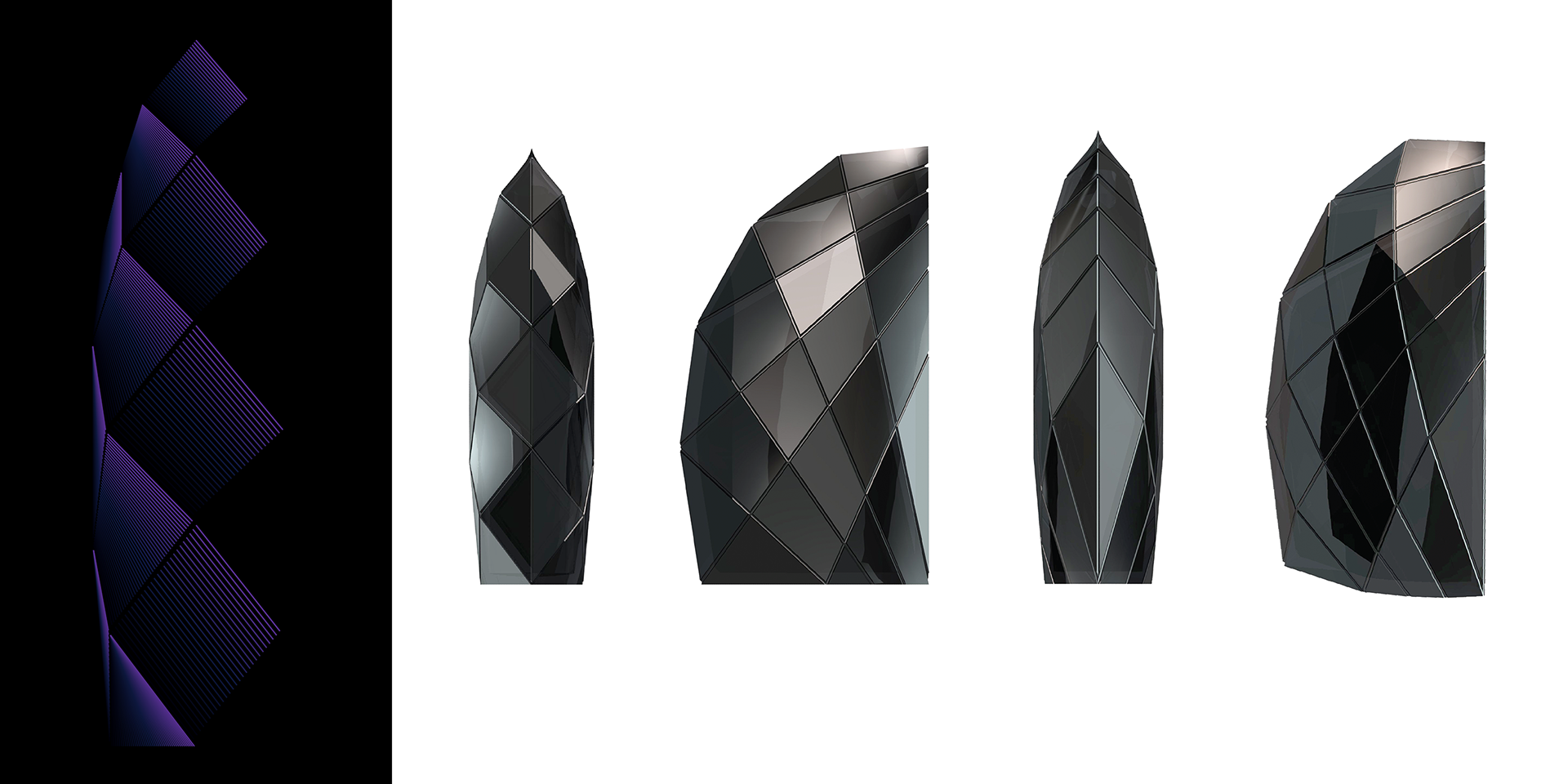 Axe cologne - The objective was to strike a balance between luxurious and masculine for a cologne bottle aimed at young men.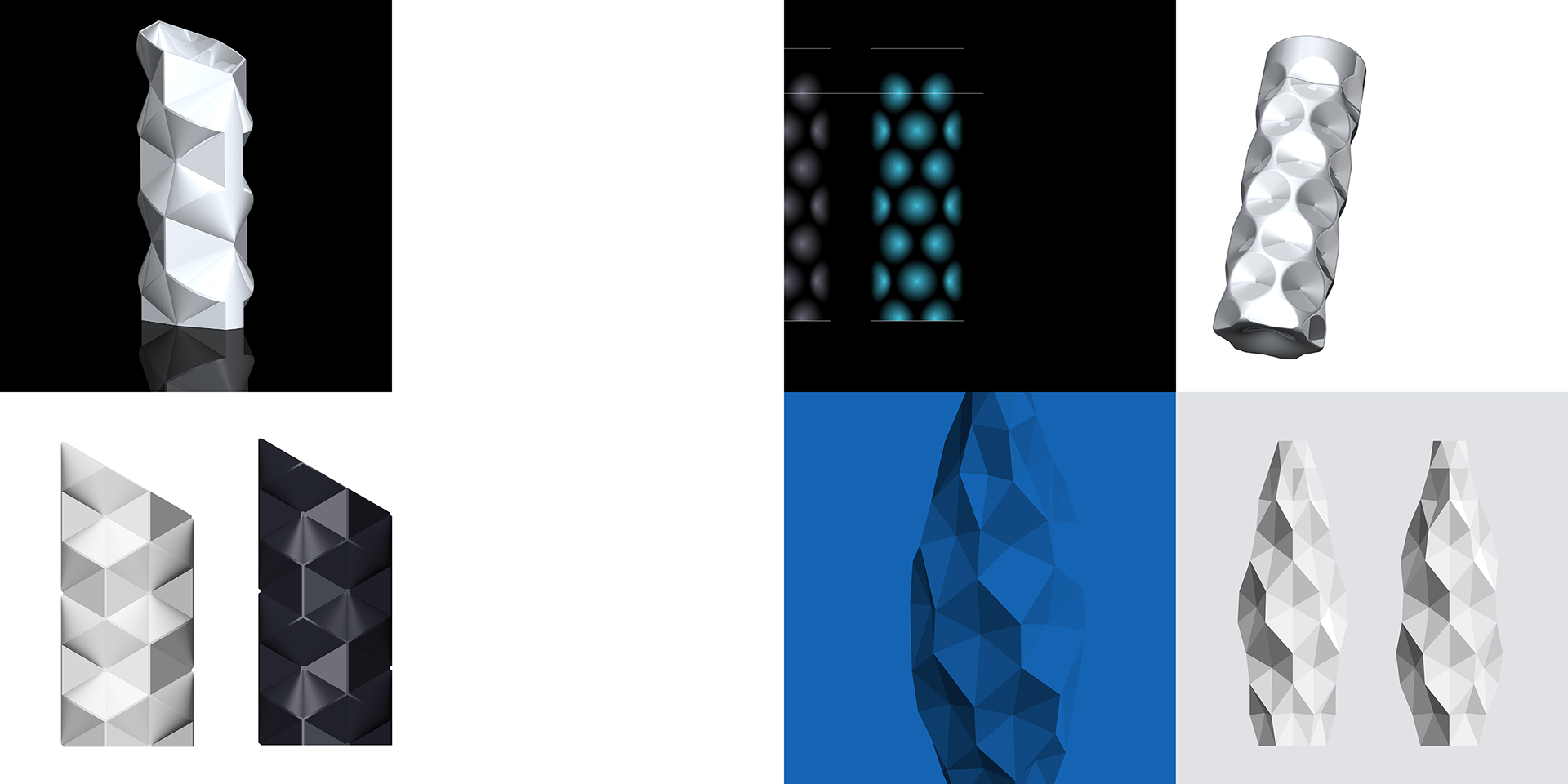 Unique dimensional shapes that provided both grip and added strength were proposed for jugs and water bottles.

Explorations for a set of aluminum chairs that would be both strong and comfortable.