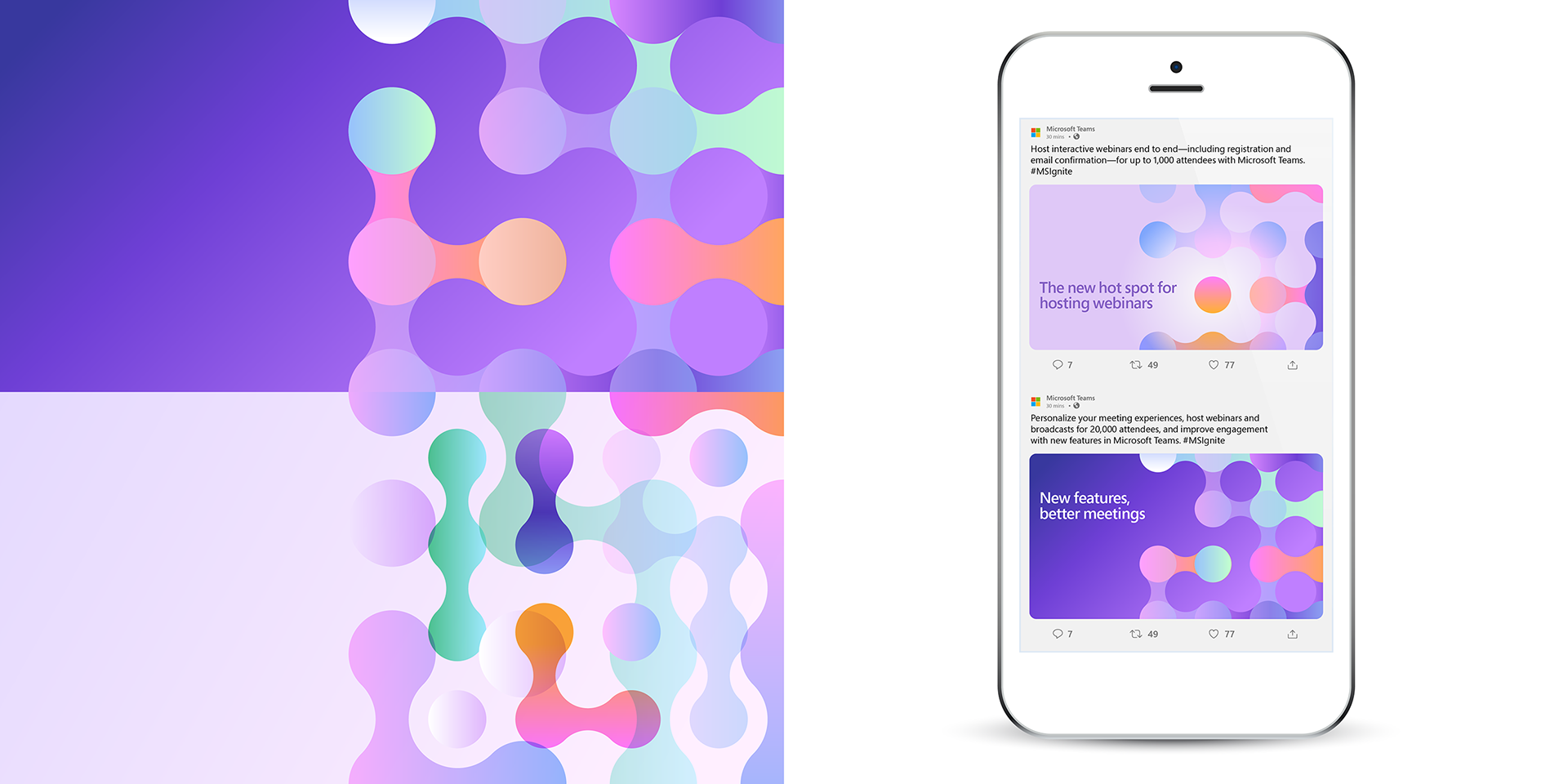 This event focused on the new features in Microsoft Teams that break down the barriers to allow seamless communication and collaboration, and the visual demonstrates the ease of making connections across an organization.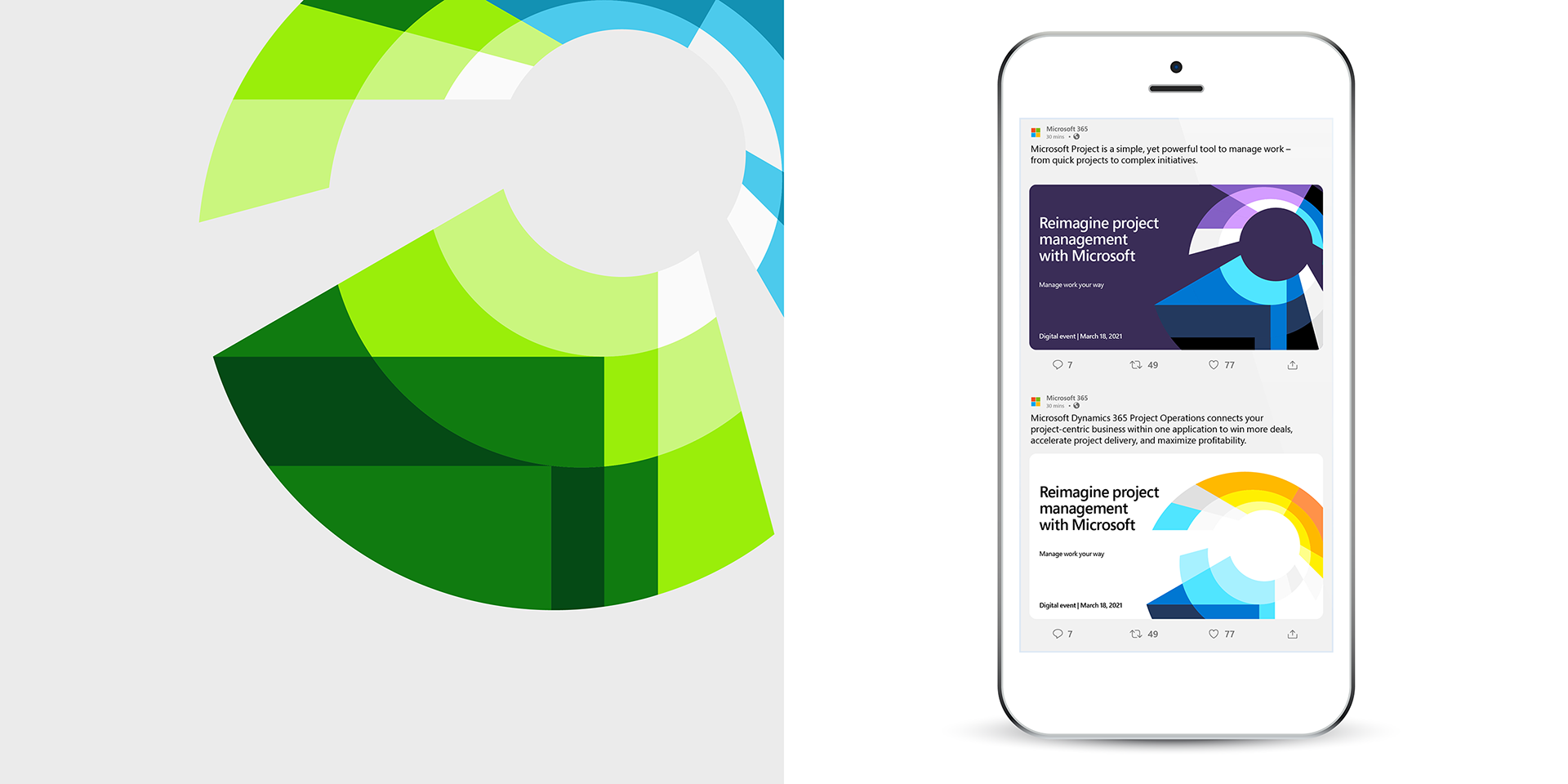 For an event demonstrating how Microsoft Project and Dynamics 365 Project Operations can help bring a project to completion, the graphic represents the idea of bringing pieces together to work toward a goal.

Cloud migration involves significant changes across people, processes, and technology. This event for Microsoft Azure was designed to provide the guidance required to navigate this journey with confidence. The directional graphic portrays Microsoft and the attendees coming together to move forward.