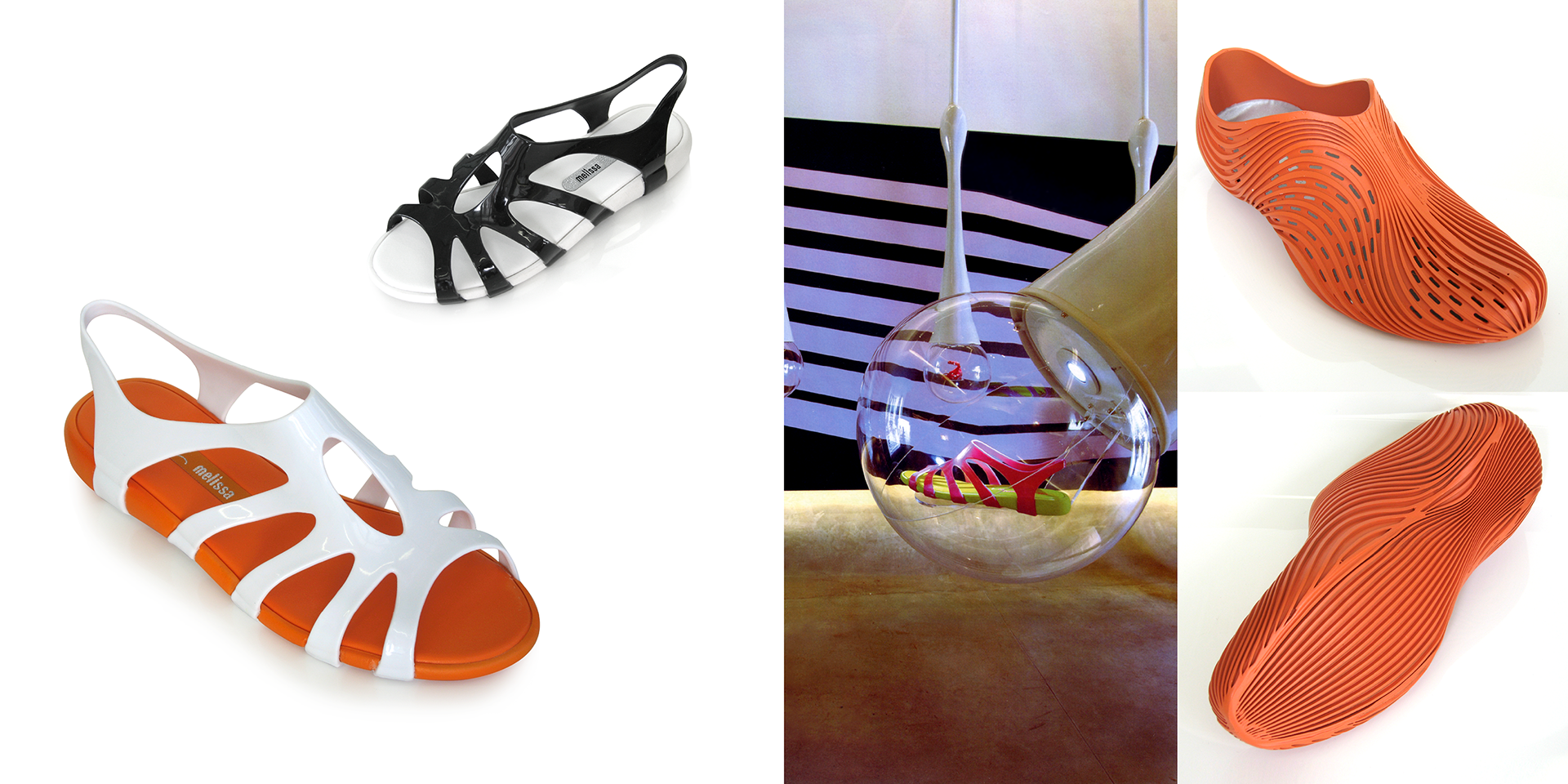 The Melissa Ahrana injection molded summer sandal is a modern interpretation of the original Ahrana sandal introduced in the 1960s, while the ventilation holes in the Dynamik shoe follow the contours of the foot increasing flexibility and comfort.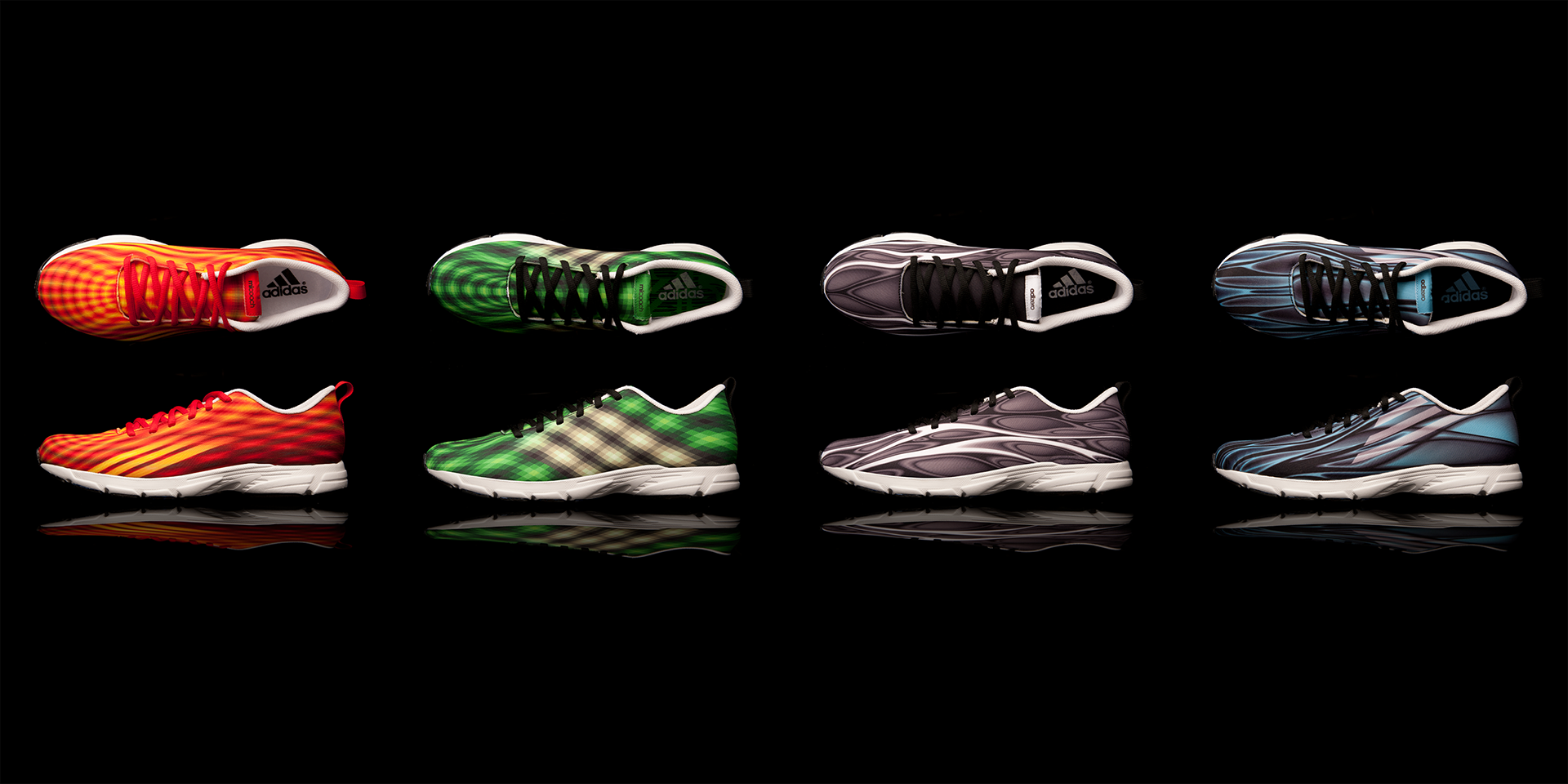 This series of shoes was used to demonstrate the power of printed graphics on footwear. Utilizing a simple one piece upper while dramatically varying the colors and patterns resulted in a range of shoes without additional tooling or pattern-making costs.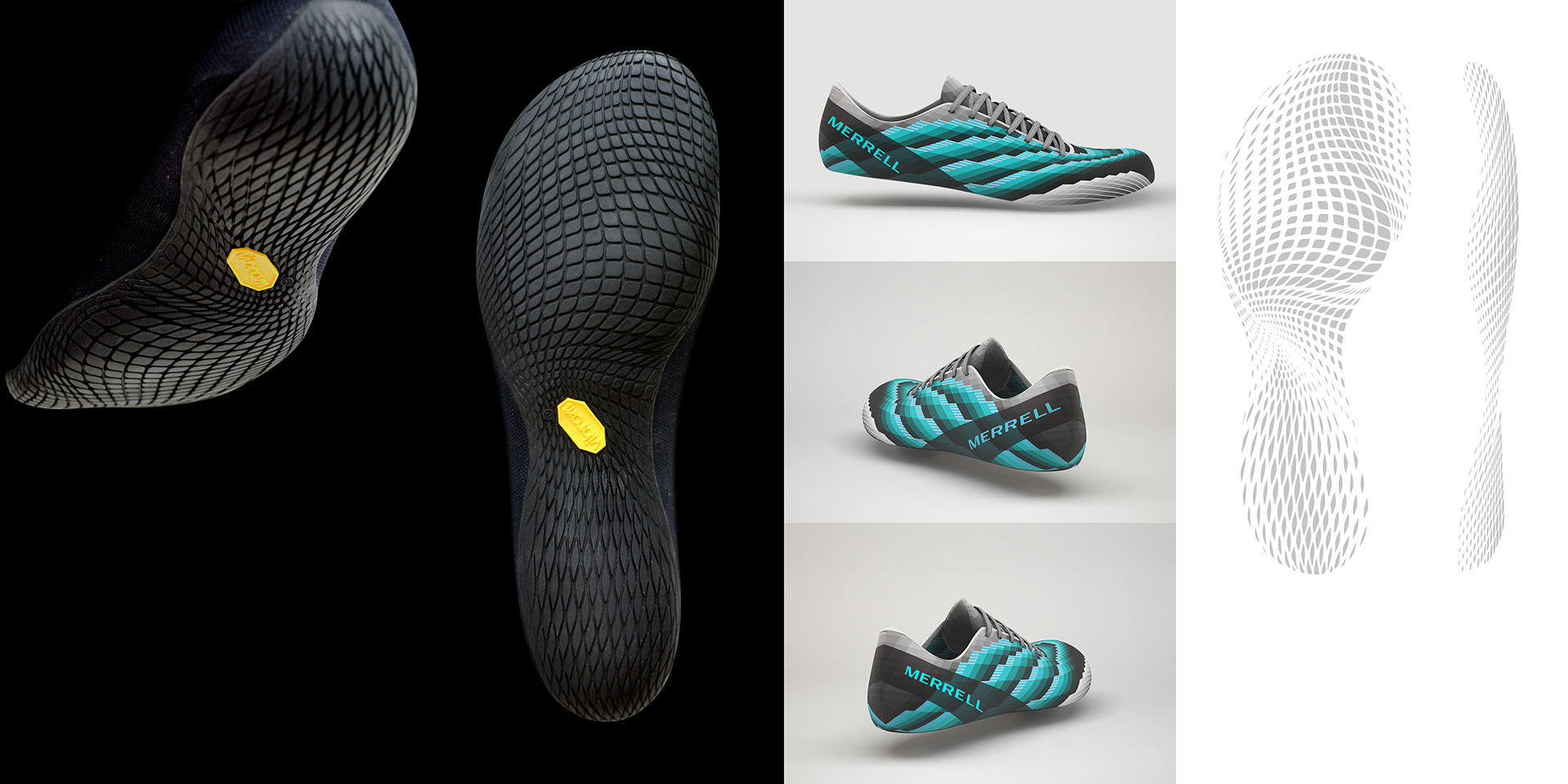 The design of the Pursuit of Pure acknowledged the limitations of the knitting process with an upper design that was 'pixelated' due to the course weave. The extremely flexible outsole was designed to feel as natural as possible.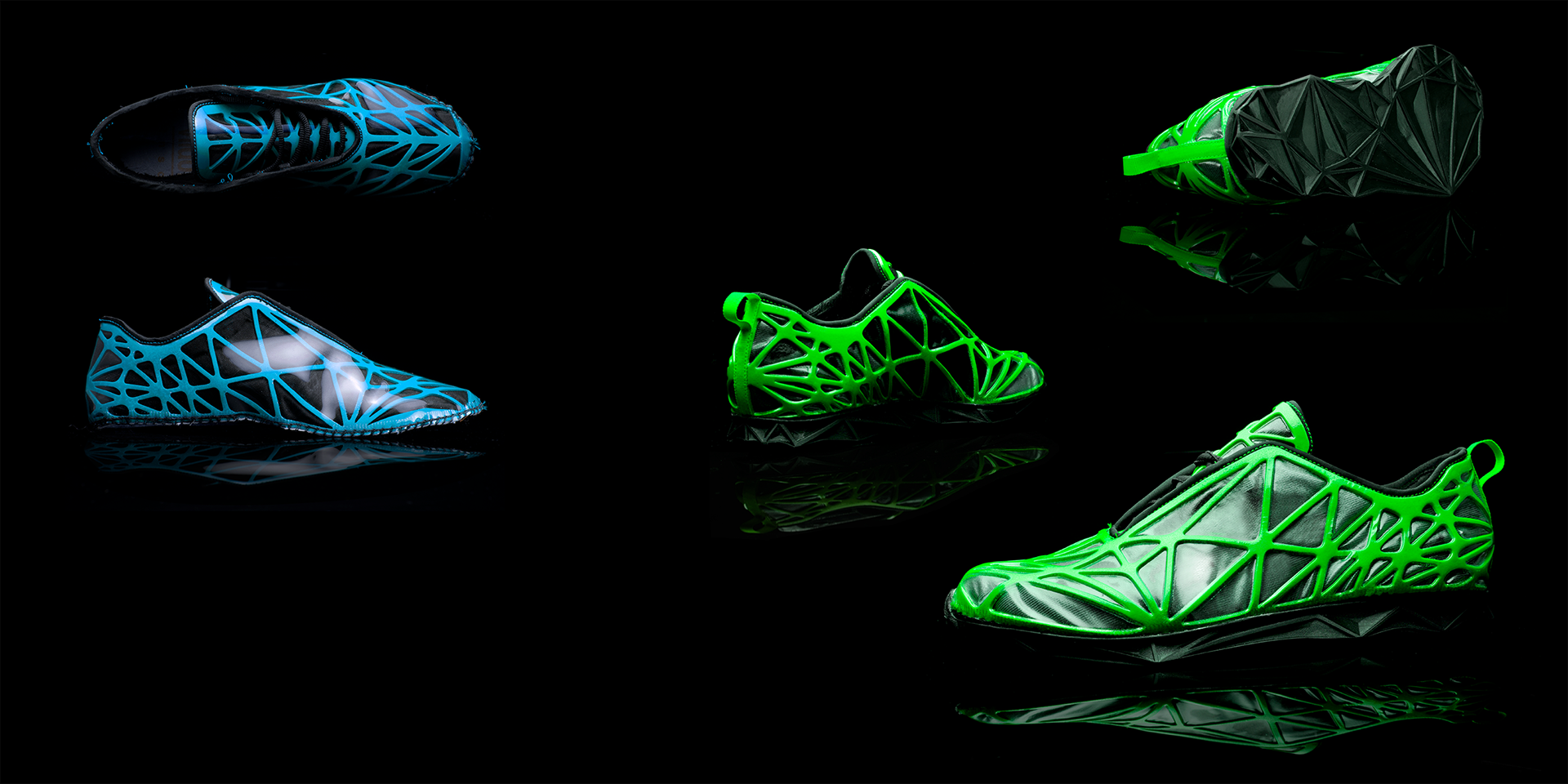 A waterproof footwear concept based on two layer tent construction. A flexible frame separates the mesh base layer from the outer waterproof membrane.